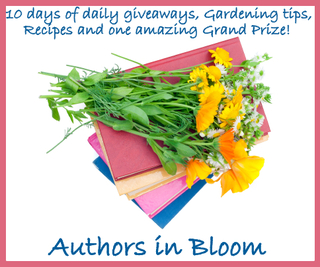 To see who else is on the bloghop and the great prizes http://www.inlinkz.com/wpview.php?id=230445
The weather said that we hit record warm today – which is quite something after what seems like weeks of below normal temperatures. The good news is that the spring blossom is popping out all at once rather than coming out early and being killed by frosts.
Today as I walked outside I saw daffodils and a magnolia blooming that were barely above ground last week.
My 'garden' outside consists of a dozen or so pots with perennials that are returning from dormancy and hopefully they will stay small enough to transport to their new home in a few weeks.
As I am behind the ball with the blog hop and hope to include images in the next blog, but the tip for the day is to wait patiently for hydrangeas to break dormancy – they take a long time and you may think they are dead but don't trim back until the buds are growing. The blooms are borne on last year's wood so pruning back too early will take off this years' bloom. Happy blog hop everyone!